kids playground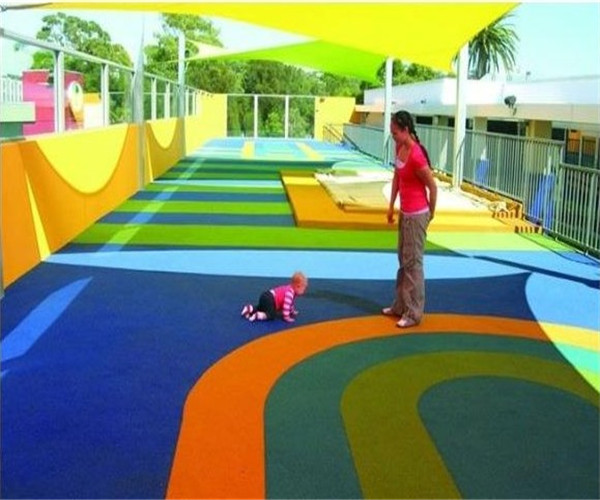 cheap rubber playground flooring children indoor playground children outdoor playground children playground children playground flooring children playground rubber mats chipped rubber for playground custom rubber playground ball epdm granules for
We're here to help Easy ways to get the answers you need.
Contact Us
Details
Description:
good elasticity, wear resistant, acid and alkali resistance, anti-
aging,enviroment-friendly, no joint, easy to maintain.
usage scope: children playground, tennis court, basketball field, badminton court, activity room, gym,etc.
Specifications:
| | |
| --- | --- |
| Product Name | Playground Rubber Flooring |
| Material | Rubber |
| Color | custom |
| Features | non-slip, shock absorption, wear-resistant |
| Application | Kindergartens, playgrounds, stadiums, gyms, martial arts hall, police training field, children's playground, health center, elderly activity center, dance studio, dance room, bath center, swimming pool shoreside, shooting range and other fields where need or require sound insulation or anti-static. |
Maintenance:
safety rubber mats and rubber tiles are virtually maintenance free. If you do feel the need to clean the playground surface, normal recommended cleaning instructions include:
Sweeping or blowing off the rubber playground tiles to remove any loose crumbs, dirt, dust, sticks, leaves, or other debris from the surface when necessary.
If something wet or sticky is spilled on the tile surfaces such as drinks, ice cream, etc, it is best to clean up the area with a water hose or else damp cloth.
Occasional damp mopping of the playground rubber tiles with a mild soap and water solution and disinfecting of the tiles with a bleach and water or alcohol and water solution can be useful to help prevent the transmission of colds if kids are sick. A few recommended soaps are Dawn dish detergent or Tide laundry detergent.
Note: Do not use any solvent or oil style cleaners such as Pinesol, Lysol, Murphy's Oil Soap, WD40, paint thinner, etc. since these types of cleaners will break down the outdoor playground rubber surface over time.