Spay Coat Running Track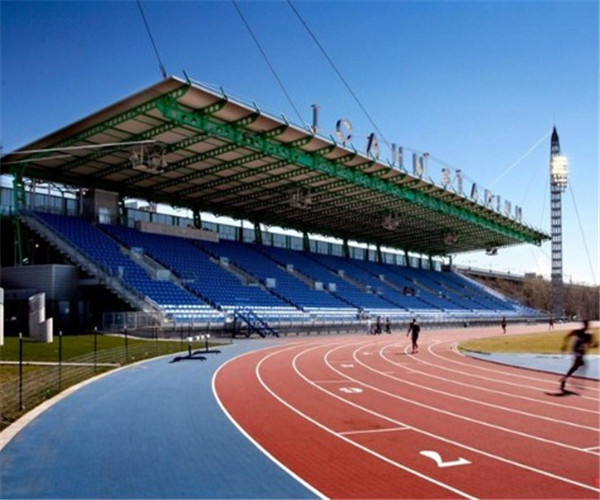 jogging track jogging track mat jogging track material mini race track plastic running track prefabricated rubber running track prefabricated running track pu running track rubber athletic track rubber flooring for running track rubber jogging t
We're here to help Easy ways to get the answers you need.
Contact Us
Details
Spray Coating System(permeable):
It is in coated granule structure as viewed from appearance, and it is highly water penetrative, vent and wear-proof. The prime layer is coated mechanically once fully mixed with the PU adhesive and the special granule for track as highly flat, while the surface layer is in crossed coating twice with the special coating machine for track once mixed with the highly-strength PU a granule for the texture as formed in special organization as highly wear-proof and endurable for friction. Once the track as coated mechanically is formed, the material includes multiple holes without any holding of rainfall for use immediately to improve its efficiency. It applies to large playground, while is more applicable to school ground or the ground for those who will do sports with flats for a long time.
Technology Index:
| | | | |
| --- | --- | --- | --- |
| Term | International Standard | Chinese Standard | DISEN Standard |
| Hardness | 45-60 | 45-60 | 45-60 |
| Force Reduction,% | ≥20 | ≥20 | ≥25 |
| Compression Recovery Rate % | / | 85-90 | ≥98 |
| Tensile Strength Mpa | 0.4 | 0.4 | 0.5 |
| Elongation% | ≥40 | ≥40 | ≥64 |
| Fire Resistance | 1 | 1 | 1 |