Basketball Court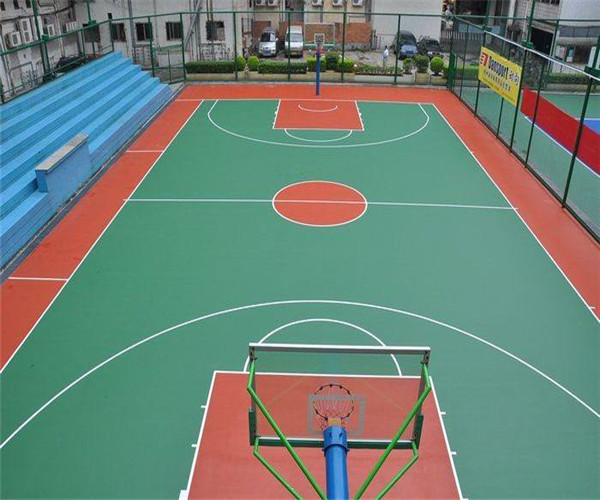 Basketball Court
We're here to help Easy ways to get the answers you need.
Contact Us
Details
Advantage:
1)Comfort; the floor is very comfortable to play on compared to the commonly used hard court solutions.

2)Safety; with its renown, durable silicon PU top finish with its well-balanced friction/sliding properties, the Comfort Court offers safety for the players at all time.
3)Seamless design; 70% of all floor failures start with a seam; no seams, no problems.
4)Closed surfaces; No dirt or bacteria can penetrate the floor; very easy to clean, very hygienic.
5)Multisport use; The surface makes it suitable to play all kinds of ball games, including tennis, basketball, handball, football or netball.
6)Every design is possible; Including using more colours in one floor or inserting a sports club logo in the floor.
7)Excellent UV resistance; This ensures a surface with the same appearance for years and years after installation.
8)Resistant; resistant against cigarette burns and many common chemicals.
9)Easy to repair;when the floor is damaged, it can be repaired seamlessly.
10)Asphalt or Concrete sub-base; Both are suitable